TAYLORTOWN, La. – A sport utility vehicle registered to the Bossier Parish district attorney's office was fished out of a bayou early Friday after being abandoned following a crash.
A Bossier City attorney who is a close personal friend and political ally of District Attorney Schuyler Marvin has been identified by law-enforcement officers as the driver of the vehicle.
That lawyer, Lyn Lawrence, has been ticketed for leaving the scene of an accident.
Despite multiple attempts, neither Lawrence nor Marvin could be reached for comment Friday on why a private citizen was driving a vehicle belonging to the district attorney's office and if anyone else was in the vehicle with Lawrence at the time of the wreck.
Bossier Parish sheriff's deputies said they got a call about midnight that a Toyota Sequoia was found in Red Chute Bayou along Louisiana Highway 527 in south Bossier Parish.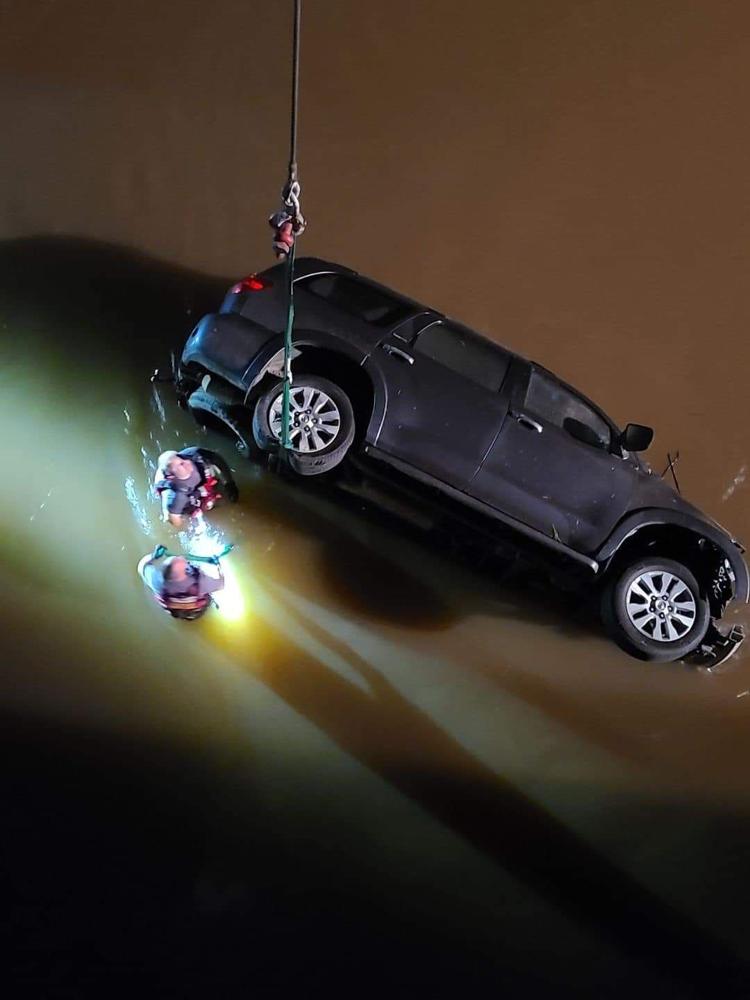 Sheriff's Office spokesman Lt. Bill Davis said deputies waded into the bayou to check for any passengers but found no one. It was not known how long the vehicle had been in the water.
Davis said the SUV was registered to the district attorney's office. He said deputies traced the vehicle to the D.A's office, which identified Lawrence as the likely driver.
Davis said he did not know why Lawrence would have been driving the vehicle and why he left the scene without reporting the accident. He also did not say how deputies identified Lawrence as the alleged driver.
Lawrence's wife, a CPA, works for the district attorney's office but the couple is estranged and he filed for divorce in June, Bossier Parish court records show.
Under ethics guidelines, vehicles belonging to government agencies are supposed to be used only for official business and by employees of agencies, not their friends or family members. Marvin could not be reached for comment on his office's policies.
Friday morning, Lawrence participated in a virtual sentencing hearing in federal court for one of his clients. U.S. District Court Judge Elizabeth Foote chastised Lawrence for his attire. He wore an open collar shirt instead of a coat and tie. Even though the hearing was by Zoom, Foote said Lawrence should have followed courtroom guidelines. Lawrence apologized for the oversight.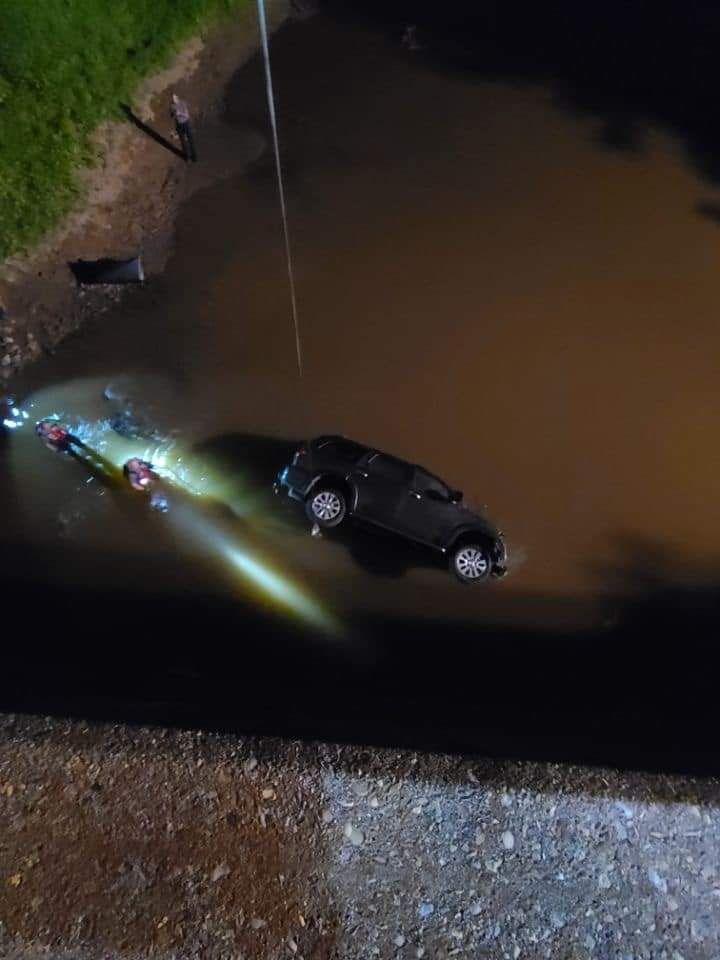 Crews remove vehicle from Red Chute Bayou.