An investigation into 10 illegal Chinese workers should also investigate whether agents and corrupt officials helped them obtain visas, according to an immigration lawyer.
The men who worked in the construction industry are currently being deported because they fear they will be victims of exploitation or human trafficking.
Immigration Minister Kris Faafoi previously said it was an operational issue.
"We were assured that the relevant processes were followed and that Immigration NZ found no evidence of human trafficking," said Faafoi.
"The agencies are happy. Further investigations into employment and immigration violations can be carried out without the men having to stay in New Zealand."
Attorney Matt Robson described this as "absurd" as witnesses would form the basis of any prosecution against companies or individuals.
Neither of the men had in-depth interviews with the labor inspectorate or the New Zealand immigration service, he said.
In fact, the labor inspector had asked their lawyer and the union for information, but Robson said they did not have the resources or access to the prison to interview 10 men with interpreters.
Robson suggested that the two agencies may be working for different purposes, and said the investigation was needed to investigate workers' agents here and in China.
"When they got to the airport in New Zealand, they had someone to meet them, they had people in China who set everything up," he said. "All they did was pay the money and sign whatever they were supposed to sign and put in any documents they were asked for.
"But they have no knowledge of the process – they even needed these agents in Auckland to survive, they needed people to shelter them and transport them to their various jobs."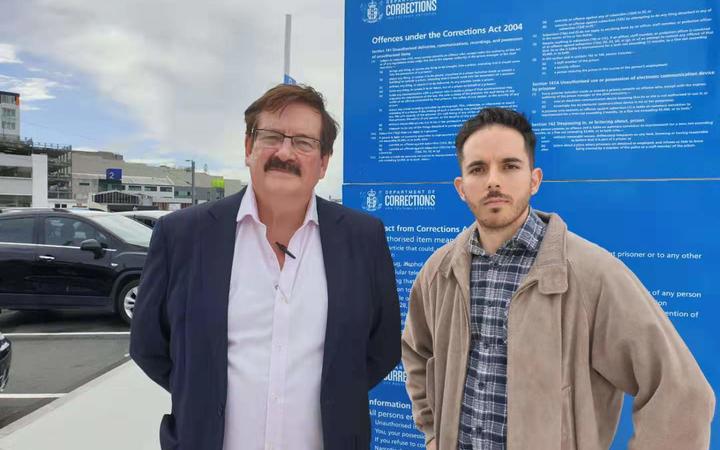 One of the deportees, who escaped from a police car on the way to the airport, wanted to receive his owed wages and collect his belongings, Robson said.
He'd loosened his seatbelt at the lights, hiding, and then following the sights to Dominion Road before throwing himself up to the police.
The visa process raised questions about possible corruption, Robson said.
"The workers I've seen – the majority seem to have got their visas within two days of applying, it's on the immigration papers, and one of them was six days old, but all of them are just lightning fast New Zealand immigration.
"I've been an immigration lawyer for many decades. I've never got a visa in that time, a regular visa, and some of them have the option of getting on and off for five years, which is a different one." unheard of for a person to come here.
"So that's an important question, the chain from China to New Zealand and the agents here. The minister has been talking about a full investigation – well, you can't do a full investigation if you kick the witnesses out of the country." "
Faafoi and Michael Wood, Minister for Industrial Relations and Security, were asked for comments.