A Yakima city attorney is challenging Yakima County Superior Court Judge Elisabeth Tutsch for the court's Department 2 position.
Bronson Faul, senior assistant Yakima city attorney and Selah municipal court judge, is campaigning as a conservative judge who believes the county's pretrial release program has failed and needs to be rolled back or ended.
Tutsch was a court commissioner at the time she was appointed by Gov. Jay Inslee in April to fill the vacancy created by the death of Judge Michael McCarthy.
She has also been an attorney with Columbia Legal Services and Northwest Justice Project.
Terms for superior court judge are four years and the pay is $199,675 annually. The positions are nonpartisan.
Why are you running for Superior Court, and what in your background do you believe gives you an advantage over your opponent?
Tutsch: I'm running because public service is important to me. Having a fair day in court is important to the rule of law, and I am committed to treating everybody fairly. I want to strengthen our democracy and uphold the rule of law.
Faul: I am running for superior court because I saw a number of problems that were occurring. One of them was the pretrial release program. I think people would be appalled to learn that people were being let back into the community with little or no supervision. One thing in my background that separates me from my opponent and other judges is criminal law background. Many of the courts are tied up with criminal cases. I believe that we need more judges who have that experience and expertise in criminal law to hear those cases. The other thing is I bring a conservative point of view. I think the people of Yakima would prefer to have a conservative view judge on the bench, and I offer them that as a choice.
Judicial races are considered nonpartisan, yet Faul has campaign signs that say "no liberal judges." Do labels such as "liberal" and "conservative" have a place in judicial elections?
Faul: First of all, that sign is against no rules. In judicial races, there is not a lot of information. Politics is in all branches of government. In Washington, we have 174 judicial judges, Jay Inslee has appointed 94 judges. About half of the judges have been appointed by Jay Inslee, who is not a non-partisan person appointing non-partisan people. Historically, once you were appointed, most of the legal communities are small, and you don't have a challenger. It is unique that we have three (contested) races. (Tutsch) was appointed one month before the filing period. You can't tell me that wasn't political.
ELECTION 2020: Complete coverage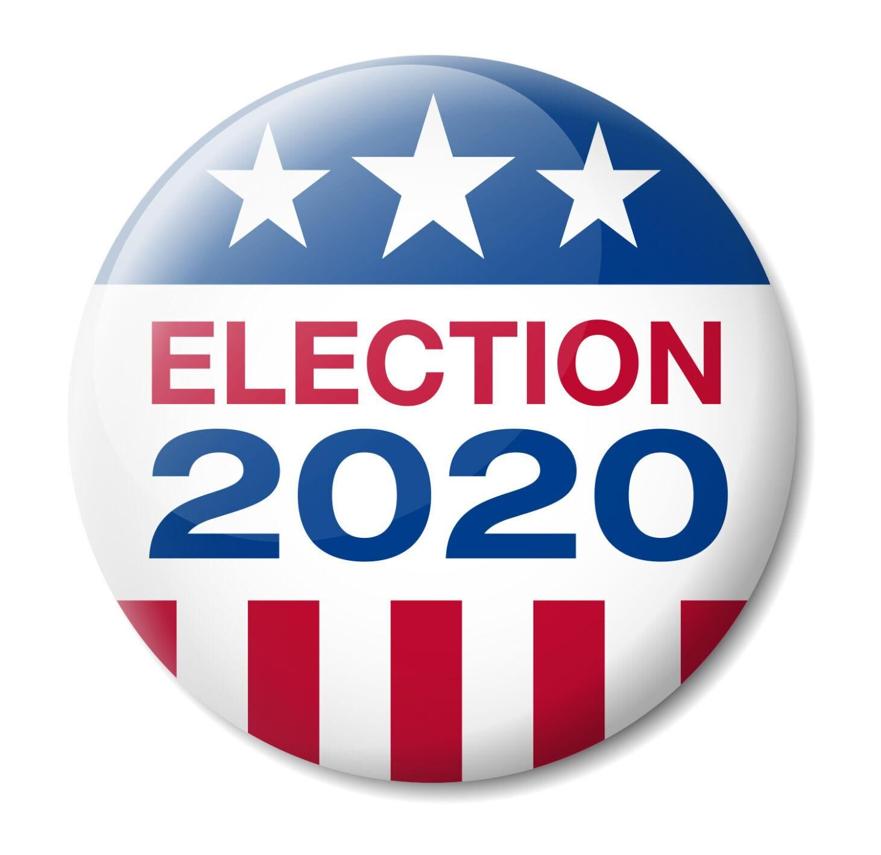 For all of the Yakima Herald-Republic's 2020 election coverage, click here. For more information about how we are covering the 2020 election, click here. For more information on how to vote, click here or call 509-574-1340.
Tutsch: The Code of Judicial Conduct governs the behavior of judges both on and off the bench, even while conducting campaigns. And it requires us to refrain from activities that would cause us to appear biased and would affect our impartiality. Whenever we campaign, we need to hold up the appearance of being fair, as well as the actual ability to be fair. Superior Court is a trial court of general jurisdiction. Labels of "conservative" and "liberal" are not really helpful in Superior Court. It is really important for judges in all their conduct to honor both the spirit and intentions of the code of judicial conduct.
Yakima County has been using a pretrial release program for more than four years now. Do you think the program is working as planned, and if not, what changes would you make?
Tutsch: The pretrial release program has had some changes since it was first implemented. It was implemented through a stakeholder process, including the Yakima County Prosecuting Attorney's Office, Department of Corrections, law enforcement and the bench, as well as the county commissioners to make sure the program has enough resources. Changes need to involve that same stakeholder group. Right now, we have backlogs due to the pandemic, and making sure we have enough staff to provide effective monitoring is important. Ultimately, it is the judge's decision what pretrial release decision to make, and the judge needs to take into account community safety and future appearances, and the administration of justice and community safety are always on the top of my mind when making pretrial decisions. One of the changes in September 2019 was that everybody who has been released pending trial, including those who post cash bail, are monitored by pretrial release services. I'll follow the law and court rules. I think it is important that all judges hear every case fairly and are committed to following the law.
Faul: Absolutely not. The system is billed as low-risk, low-offender types of people don't have to wait in jail. That is not going on anymore. In past, the program had multiple levels of supervision, with electronic monitoring with GPS, and meeting in person. We didn't want people to lose their jobs while awaiting trial. What has happened since then, I don't know if it is budgeting, but they have eliminated almost all supervision provisions. Police volunteers are going out to make phone calls to offenders. It seems awkward to me that is going on. We have to roll it back, and if we do not have the funding, it should be ended, and go back to the court rules. I think it is important to look at the pretrial reports because they show recommendations. I believe people who are committing low risk offenses, low risk to safety should be released while their cases are pending.
U.S. Census data shows that Latinos represent 48.9% of Yakima County's population, while 40.3% of the population speaks a language other than English at home. Has the court done a good job, in your opinion, in addressing some of the barriers people may see between them and the justice system, and what more needs to be done?
Tutsch: I think the court has done a very good job of having interpreters available in all court proceedings. It is a matter of course that they have interpreters available. Even if people speak some English, it is important to make sure they have an interpreter available. Many of the mandatory court forms are available in English, Spanish and other languages, and are available on the court website, so they can read it. It is always challenging for people not familiar with court system to understand the court system. Our courthouse administrator is bilingual, and we have bilingual staff. We should always be aware of our community to improve access and people have way to have their matters heard.
Faul: I think the court is trying and attempting to bring on interpreters, and using interpreters. I think the court is coming a long way to help bridge that gap, but police and prosecutors have a lot more direct contact with people than the court does. I don't know what all the options are, and some things are limited by budget.
For most people, the court system is a branch of government they have little understanding of beyond news coverage. What steps, if any, do you believe the bench should take to help people better understand the court's role, as well as provide transparency in how the system operates?
Faul: I think being involved in the community as a judge helps that, and not just being on the boards of organizations. Judges, because of ethical rules, withdraw from the community because you may end up running into people who end up in court. I don't know if I have heard of any lack of transparency in the judicial branch. The judicial branch has avoided a lot of that criticism.
Tutsch: I think when people come to court, we can be as transparent as possible, so people understand what the court rules are and the court procedures are. Many people come to court, particularly in family law (hearings), without an attorney representing them. Explaining court procedures, the court rules to them is important for a judge to do. It also is important for judges to participate in public education efforts and be willing to reach out to groups. I have taught in classrooms and participated in civic education events because I think it is some important to involve our community in how court processes work.