In May 2020 I updated my workstation. At that time, I added a mini monitor right behind my camera to act as a teleprompter during zoom sessions. I updated my workstation again this month.
First, I replaced two 24-inch HD monitors with a single 49-inch 4K ultrawide HDR display. I can configure it to fit two windows, three windows, four windows, or six windows. I prefer two. With this configuration I can easily build in two complete browsers. This LG model is curved. With the curve, I can also align the other displays without gaps. The workstation looks like a continuous display. The display is stunning. The picture doesn't do it justice. It illuminates the entire desk. In fact, I noticed that when I zoomed in, it cast a hue on my face so I had to change the background to a neutral color.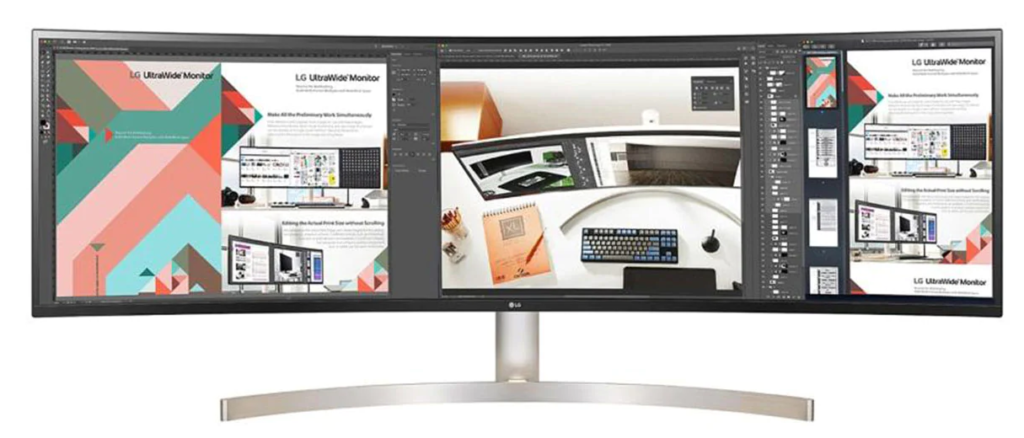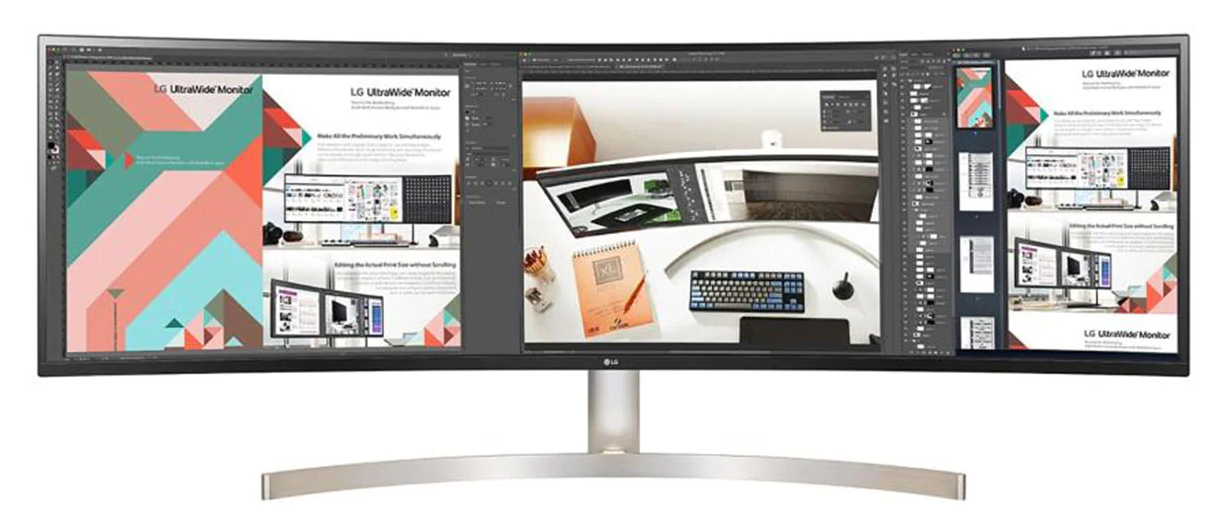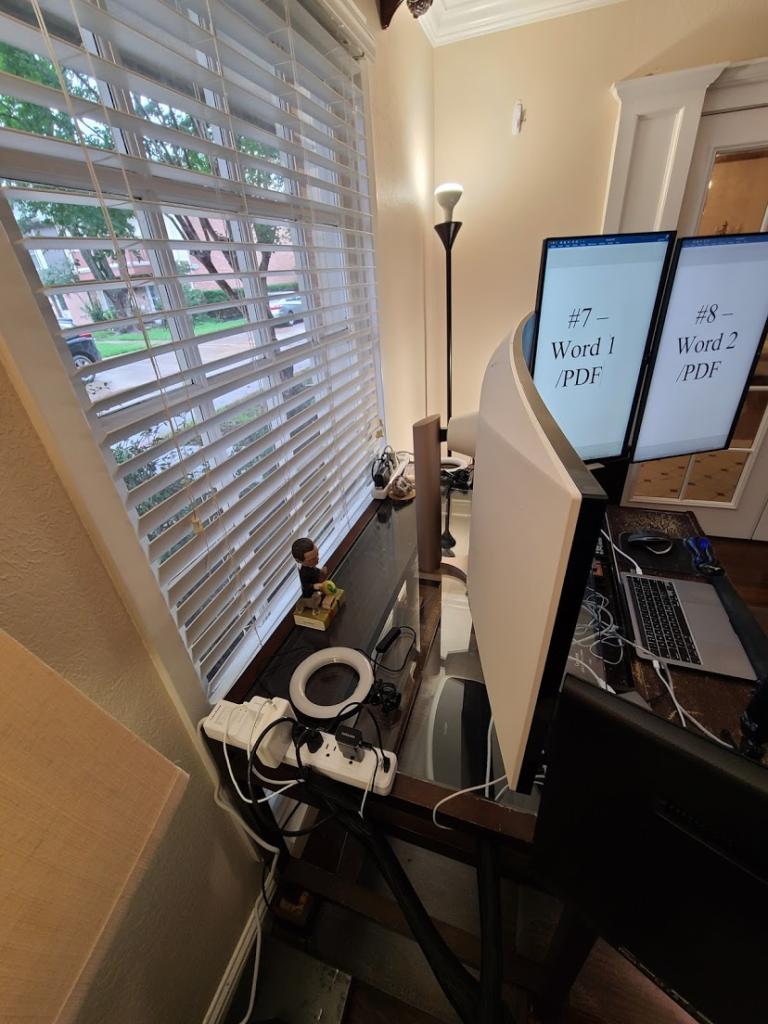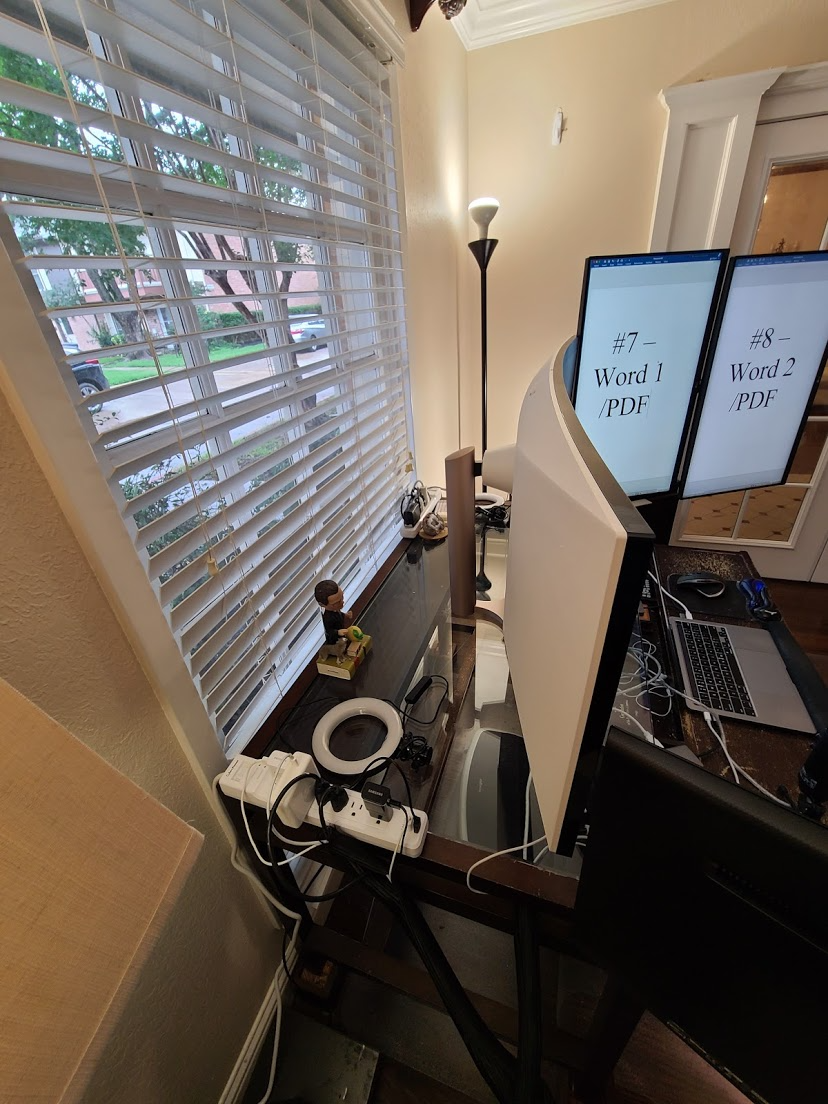 I also added two LG Ultrafine Ergo 4K HDR monitors. These 32-inch units can be rotated up to 180 degrees – perfect for portrait mode. And they are clamped directly onto a desktop surface. No bulky hardware is required.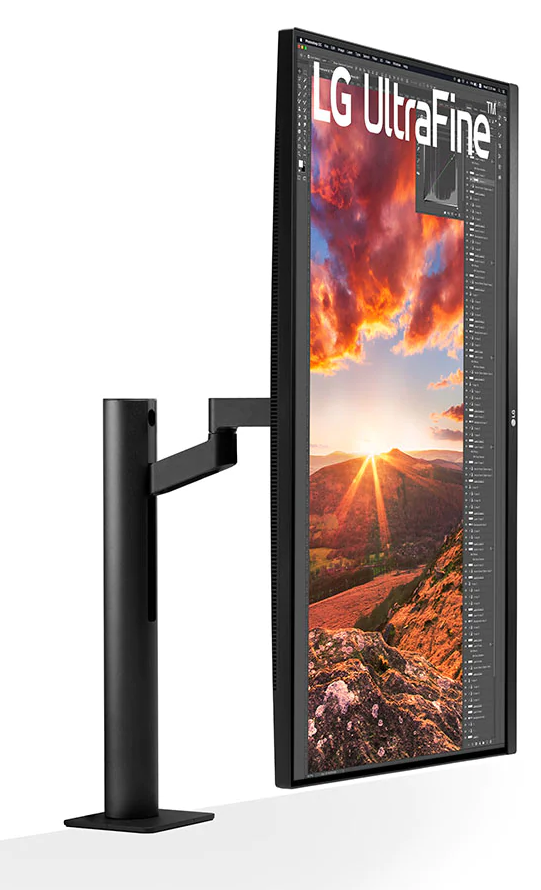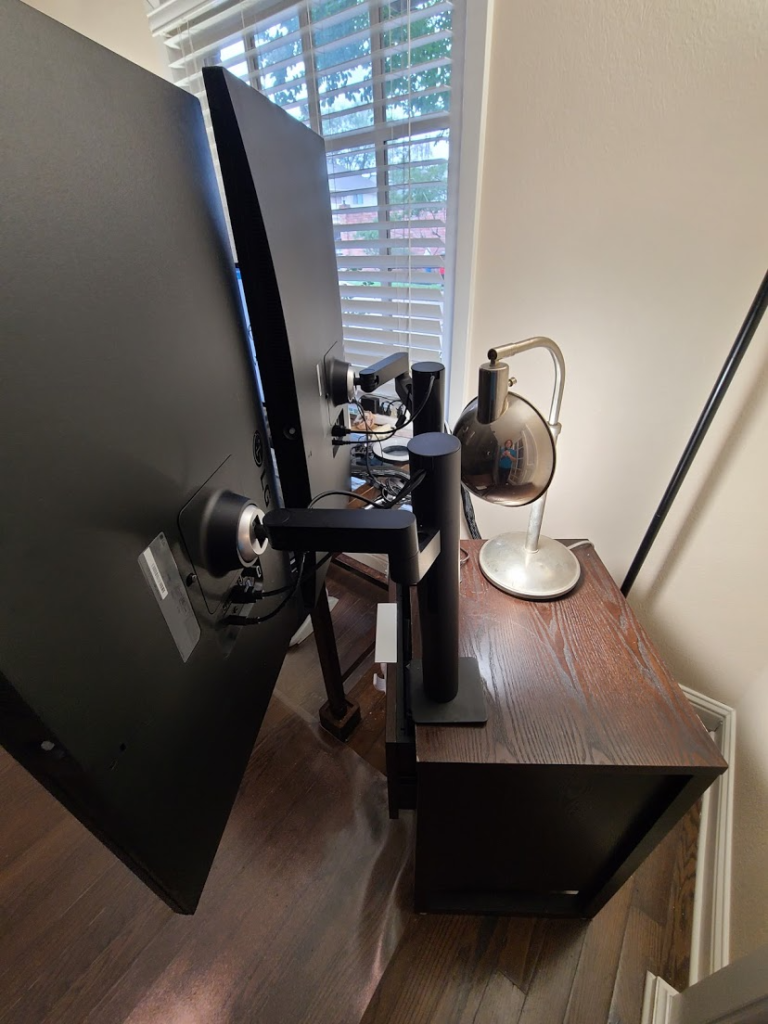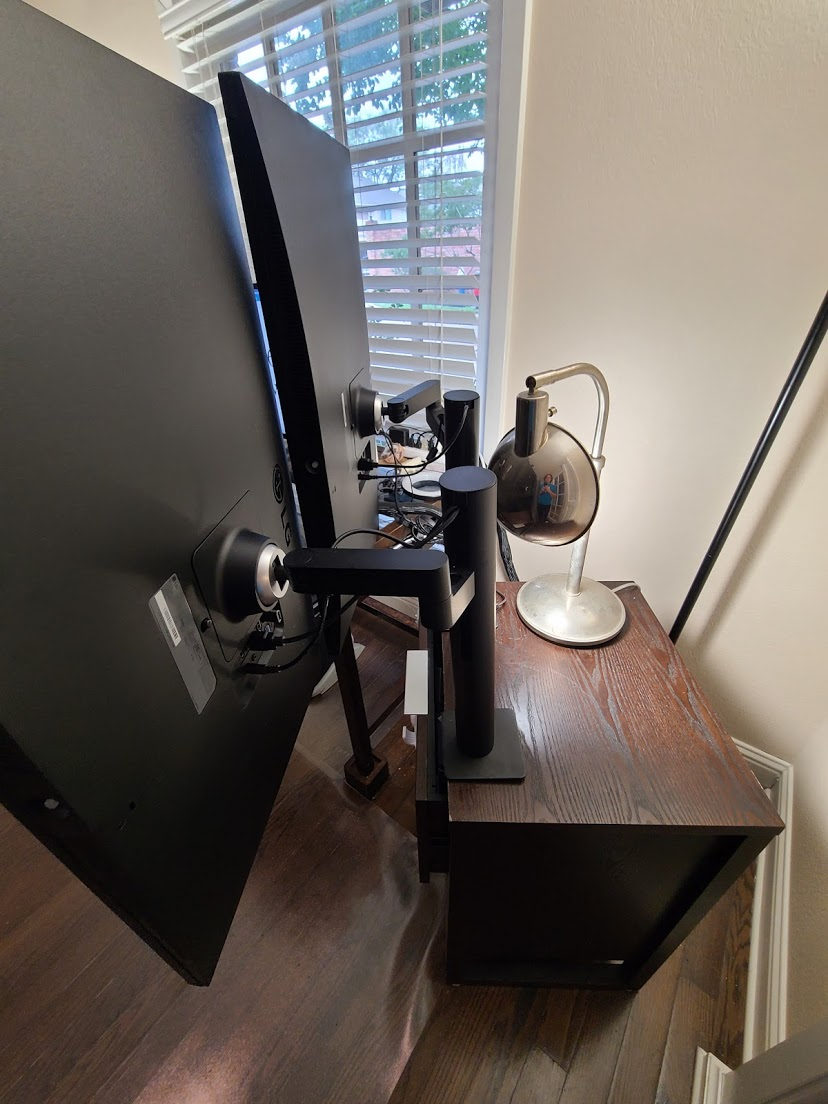 My mini monitor, which I use for zoom calls, slightly overlaps the ultrawide monitor. It's a bit of a nuisance, but there's no way to make the ultrawide higher or the mini monitor lower.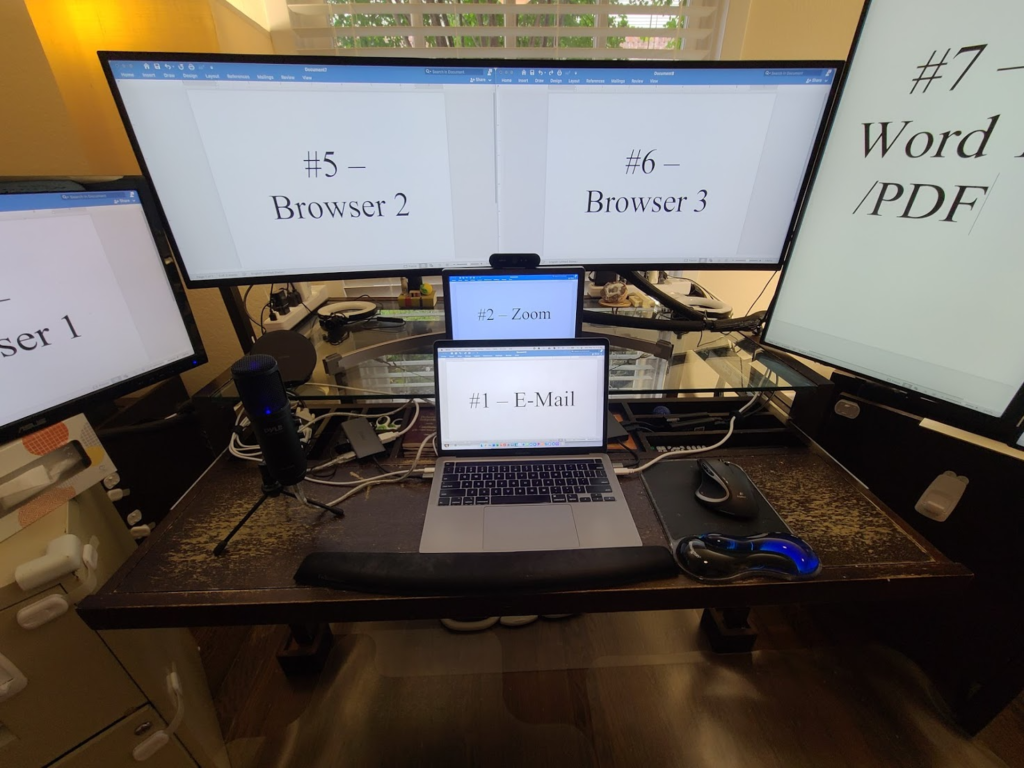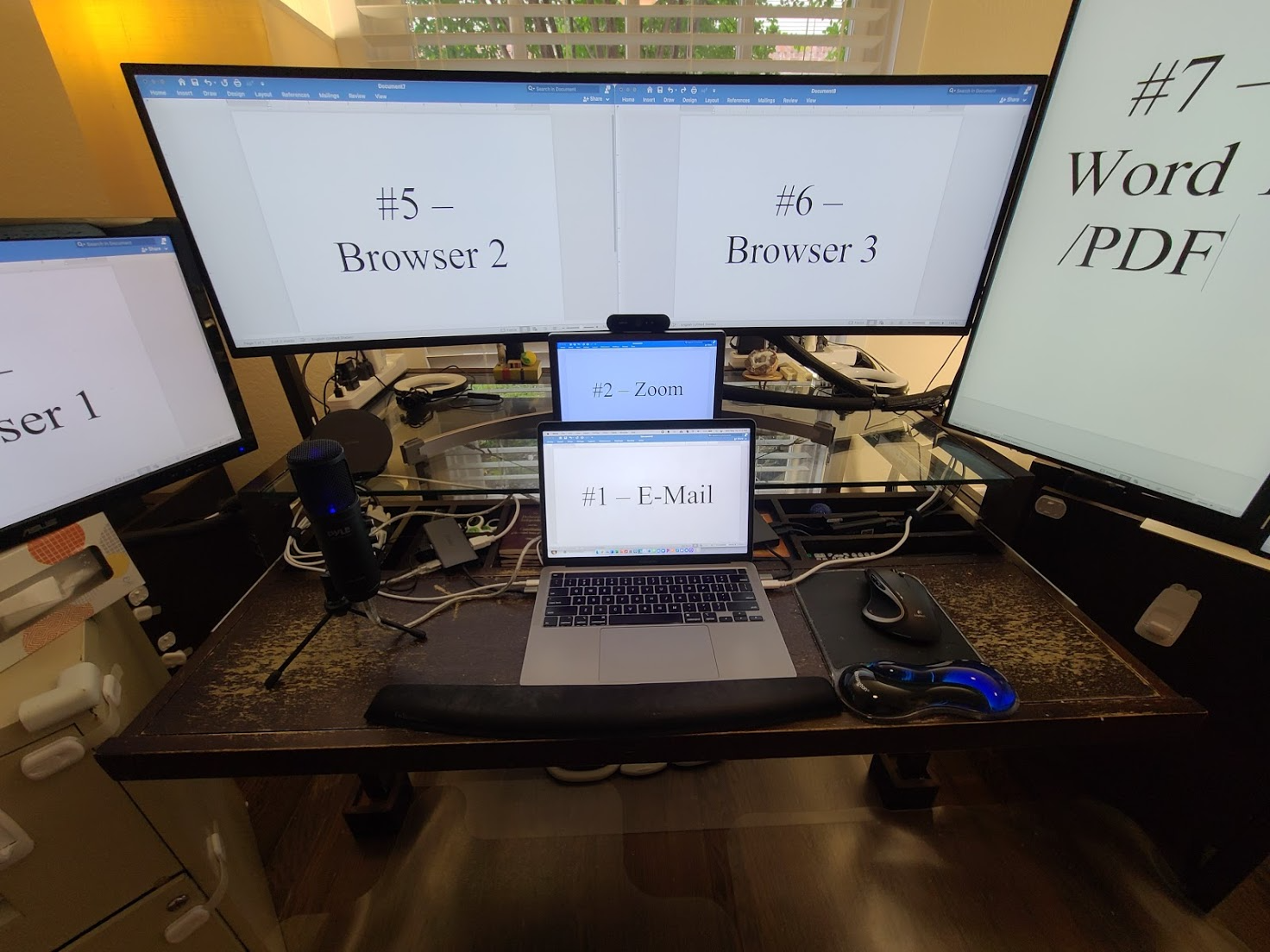 So far, I've really liked this new workstation. The difference between an HD display and a 4K display is significant. The text is much clearer and easier to read.
These displays should guide me through my next book projects.
You can see the evolution of my workstations under the jump.