Defense lawyers who represent New Hampshire youth charged with crimes are often inexperienced and get involved too late in the process, according to a critical review of the state's juvenile justice system that will be released Wednesday.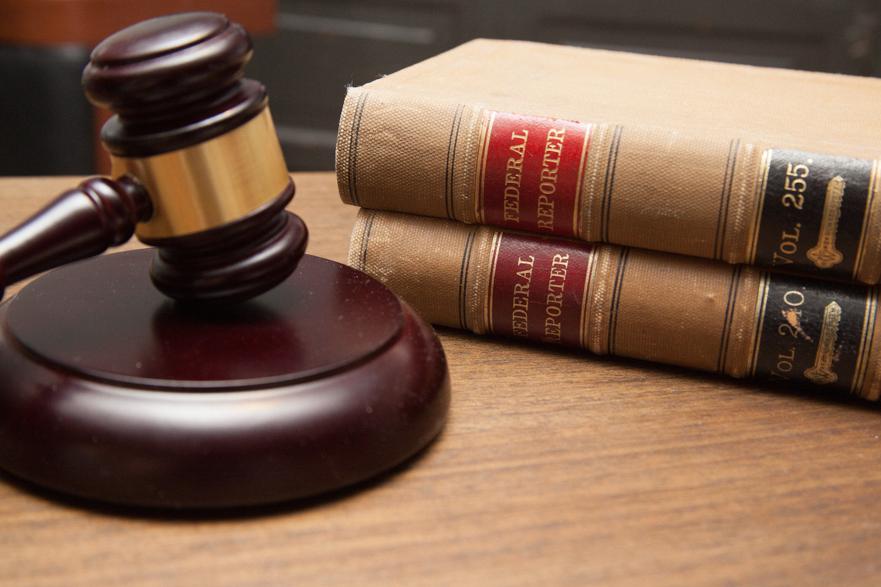 The National Juvenile Defender Center also found that parents whose children are involved in the system have suffered "insurmountable debt" from fees for lawyers and diversions services, according to an advance copy provided to the New Hampshire Union Leader.
And the juvenile court prosecution of black and Hispanic youth far outnumbers their racial makeup in the state, the center reported.
But the bulk of its findings and recommendations focus on the legal representation provided to juveniles. A lawyer is often not present when a youth is arraigned in Family Court, and the child will sometimes admit to charges without ever consulting a lawyer, the center reports.
The 79-page report, titled "Undervalued," portrays a system that devalues delinquency cases, in part by treating juvenile court as a training ground for public defenders, who represent most juvenile defendants.
It also found that when the state hires contract lawyers to represent juveniles, it pays a set fee of $300 per case, compared to as much as $2,500 for an adult case.
New Hampshire courts logged 1,712 juvenile cases last year, according to a compilation provided from the court system. About 14% — 241 cases — were in Manchester District Court.
The district court in Rochester logged 163 cases; Nashua, 161; Salem, 133; and Concord, 126.
The center makes several recommendations, including:
Implementing a core of public defenders who specialize in juvenile cases.
Setting state standards for juvenile-defense lawyers.
Elimination of fees and costs related to the juvenile justice system.
Requiring that a lawyer be present for kids during police interrogations.
Requiring that a lawyer be present for kids during their juvenile court arraignment.
Expansion of diversion programs.
Legal representation in post-conviction proceedings.
The elimination of non-lawyer police prosecutors.
The elimination of racial disparities in the juvenile court system.
"Affording all young people in New Hampshire a specialized skilled attorney early and throughout proceedings against them is more important than ever as the state's juvenile courts grapple with pervasive racial disparities and a further diminished capacity to afford due process during a global pandemic," said Mary Ann Scali, executive director of the National Justice Defender Center, which is based in Washington, D.C.
New Hampshire is the 26th state that the center has assessed.
Little incentive
"There's not a lot of incentive to spend a lot of time on these cases," acknowledged David D. King, the administrative judge for the New Hampshire Circuit Court system, which includes district courts where juvenile cases are heard.
He added that any changes have to take into account the New Hampshire way, which boils down to addressing problems as cheaply as possible.
While it's not widespread, King said some District Court judges have told him that they've seen youth plead true — juvenile court uses the terms true and not-true as opposed to guilty and not-guilty — when the judge thought they had a viable defense.
One of the incentives for a youth to do so is a $300 fee for public defenders that parents face. The fee is waived if a child pleads true right away.
Investigators found that parents at times kick their child under the table to quickly admit to a charge to avoid the fee. Children opted to go forward without a lawyer 89 times last year, King said.
There will probably be more trials if the center's recommendations are implemented, King said.
"That's not necessarily a bad thing," he said, noting that a lawyer in a juvenile case takes his direction from the child, not the parents.
Funding challenge
Many of the report recommendations will fall to the New Hampshire Judicial Council, which oversees the public defender system and the contract system that provides legal assistance when public defenders have a conflict.
A member of the council's governing board said public defenders who represent juveniles are well trained and passionate about the work they do.
"Everyone wants to improve quality," said Richard Samdperil, a former public defender who sits on the council. "A lot of things will be considered, including whether it will benefit juvenile clients to have lawyers with a special interest and skill set."
But like King, he said it will be a difficult time to get new spending initiatives through the legislature.
The report also points to disparities along the lines of race.
In 2018, black youth accounted for 9% of juvenile court activity but only 1.7% of the population, the report found. Latino youth comprised 12% of petitioned cases but only 4% of the population.
Anecdotally, youth of color are more likely to be charged with a crime in a school setting and with drug possession charges, the report said.
The report quotes an unnamed defense lawyer who said a judge once admonished him and declared there is no racism in New Hampshire schools, the report reads.
Another lawyer said that more disabled youth are in the juvenile justice system because parents use it as a way to get services for their child.
The center also said that New Hampshire is one of only a few states that use non-lawyer police officers to prosecute cases in juvenile court.
Such prosecutors do not have to abide by the same ethical code as other prosecutors or attorneys. They don't have to answer to the New Hampshire Bar Association for ethical failure, and they can't be disbarred by the state Supreme Court.
The center quoted an unnamed judge who said police prosecutors don't know what they're doing, and fewer juvenile cases would be filed if lawyers handled the prosecutions.
"In a legal system that holds the future of the state's youth in its hands, legal decisions should be made by qualified lawyers," the Center's report reads.